READY TO USE ITEMS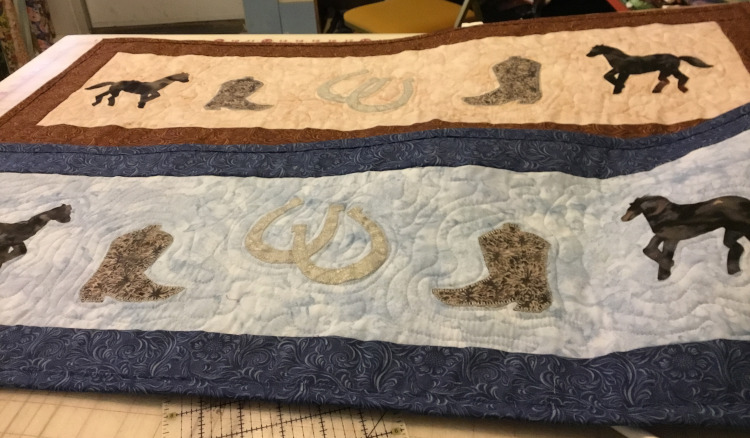 Table runners, made from AccuQuilt's new Western Medley die, completed table runners are $32.00 each.


NOTIONS DEPARTMENT


Gypsy wool pressing mats.



Decorative Buttons, Velcro, Clips, Pins, Rulers and other Notions.




Scissors, Rotary Cutters and Blades, Hand and Sewing Machine Needles, and Stabilizer.




Ribbon, RicRac, Elastic Buttons, Pillow Forms, and Panels.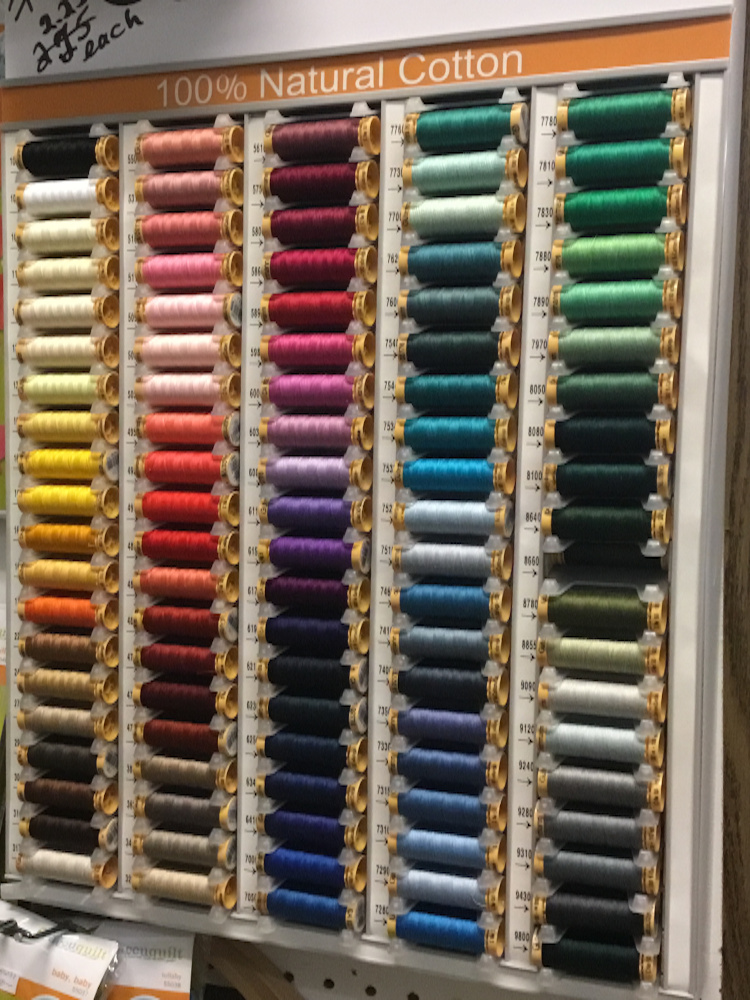 Gutermann 100% Cotton Thread, Maxi-Lock Spun Polyester Thread and Various Varigated Thread.


MISCELLANY


Wallets, purses, clothing, decorations, toys, personal care, snacks, and more.



J. Morgan confectioners, mint truffles $22.00 for a box of 50.



Gypsy wool pressing mats.


READY TO USE ITEMS NOTIONS MISCELLANY

Catalog department list

06/14/2020: Even though appointments to visit the physical store are no longer required, a phone call would be appreciated. For a personal store visit, masks are still required. If you do not have one, we do have some available for sale, as well as disposable ones that are free. Either gloves or hand sanitizing is required upon entering the store. Social distancing is required also. A good way to remember 6 feet - is that it is equal to two yards of fabric.
Under no circumstances, if you have a fever, shortness of breath, have been exposed to COVID-19, or are showing any signs of illness, please don't come to the store. This is for the safety of other customers, as well as my staff and our families.

We are in the process of getting our fabrics on line so that you can conveniently shop "virtually". This website is the place to come, to see our beautiful fabric inventory. Posting all our fabrics will take us a bit of time, as we only have a "tiny" amount (ha ha, about 5,000 bolts.)

I will be here at the store, most days, from 10am to 4pm, so I invite you to call in an order or make an appointment to visit. We will continue to have the AccuQuilt GO! Cutters in stock, as well as the new dies coming out. We will be glad to ship, or arrange for pick-ups at the store. We will also continue to run our usual fabric specials and will provide free shipping for orders over $100.00. I hope you will continue to let us fill your fabric needs.

Please be patient, while we undertake the major task of getting the fabric on line. Expect new posts every few days for a while!

Please call for personal assistance with your questions and order.

Please call Diana's Quilts-n-Things at 406-632-4861 to order your fabric.