All of the quilts on this page were sewn and quilted by Diana Day, unless otherwise stated.

>>> Please call Diana's Quilts-n-Things at 406-632-4861 to order your quilt. <<<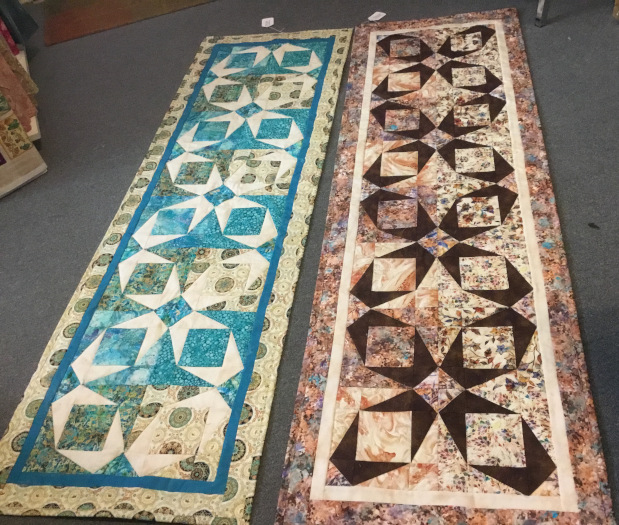 Item #6-1584 and #6-1585. Table or bed runners. Turquoise one is #6-1584, 22 x 69 inches, $108.00. Tan runner is #6-1585, 22 x 70 inches, $108.00. We have kits for both, batting and backing not included. $54.00 per kit, makes only one. Click here to view the runners bigger in a new window.
| | |
| --- | --- |
| | Item #6-1266. This unusual quilt featuring hexagons was made using the AccuQuilt hexagon and equilatral Triangle dies. 72 x 87 inches, $352.00. |